Diversity Research Showcase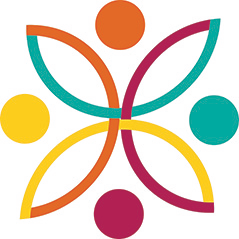 SAVE THE DATE!
7th Annual University-Wide Diversity Research Showcase
January 19, 2024 1:00-5:00PM
MSU Union
---
2024 DRS presenter applications will be available November 1-December 17, 2023. 
Featuring MSU undergraduate student work or work in progress on issues of diversity that advance inclusion.
For a preview of the Symposium application, access the DRS Presentation Registration Preview.
2023 Awards

Thanks to generous donations from our program sponsors, award amounts were set at $300, $500, and $700 for oral and poster prize winners, with an additional two awards of $250 for students in the preliminary stages of conducting research.
Preliminary Research Award for Research in Progress 

Alissa Hakim, third-year, Honors College, Arts and Humanities & Political Theory and Constitutional Democracy

Variable Patterns in Risks and Their Levels Amongst Diverse Juveniles
Research mentor: Dr. Caitlin Cavanaugh

Natalia Warthen, fourth-year, Honors College, Saxophone Performance

Saxophone in Progress: Diversifying Classical Music as Modern Musicians
Research mentor: Joe Lulloff

Third Prize Poster 

Ann Ketchum, second-year, Honors College, Elementary Education

When Good Intentions Are Not Enough: A Look into Issues of Diversity in Rural Elementary Education Settings
Research mentor: Dr. Terah Chambers

Second Prize Poster 

Miquela Ochoa, fourth-year, Hospitality Business

Why DEI is Critical to Rectifying the Labor Crisis
Research mentor: Dr. MiRan Kim

First Prize Poster 

Jerome Hamilton, Jr. (second-year, Honors College, Political Science-Prelaw), Nel Robinson (second-year, Honors College, African American & African Studies and Political Science), and Sharmila Suresh (third-year, Honors College, Economics)

Television News and the (Mis)Representation of Cocaine and Opioid Users: A Systematic Study of NBC Nightly News
Research mentor: Dr. John Waller

Third Place Oral 

Jonah Cumings (second-year, Honors College, Political Science-Prelaw) and Josie Danielkiewicz (second-year, Honors College, Political Science-Prelaw)

Television News and the (Mis)Representation of Cocaine and Opioid Users: A Systematic Study of NBC Nightly News Reports
Research mentor: Dr. John Waller

Second Place Oral 

Destiny Kanning, second-year, Human Biology

Studying Negative Social Effects and Misconceptions of Cystic Fibrosis of Patients Aged 17-24, Preliminary Discussion for Pulmonary Organoid Development
Research mentors: Dr. Ryan Thomas, MD and Ashlee Price, RN

First Place Oral 

Olivia Brenner (third-year, Honors College, Hospitality Business), Layna Cho (fifth-year, Hospitality Business), Lauryn Davis (second-year, Linguistics), and Miquela Ochoa (fourth-year, Hospitality Business)

Exploring the Impact of K-Culture Experience on Cultural Diversity Understanding: Do Gender and Race/Ethnicity Matter?
Research mentors: Dr. MiRan Kim and Dr. Ok-sook Park
Read more about our previous award winners:
2023 DRS SPONSORS:
The Honors College
Undergraduate Research Office
Office for Institutional Diversity and Inclusion
College of Arts and Letters
James Madison College
College of Social Science