Diversity Research Showcase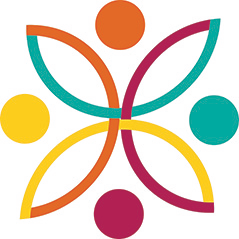 SAVE THE DATE!
7th Annual University-Wide Diversity Research Showcase
January 19, 2024 1:00-5:00PM
MSU Union
---
2024 DRS call for proposals to be announced soon.
Featuring MSU undergraduate student work or work in progress on issues of diversity that advance inclusion.
2023 Awards

Thanks to generous donations from our program sponsors, award amounts were set at $300, $500, and $700 for oral and poster prize winners, with an additional two awards of $250 for students in the preliminary stages of conducting research.
Preliminary Research Award for Research in Progress 

Alissa Hakim, third-year, Arts and Humanities & Political Theory and Constitutional Democracy

Variable Patterns in Risks and Their Levels Amongst Diverse Juveniles
Research mentor: Dr. Caitlin Cavanaugh

Natalia Warthen, fourth-year, Saxophone Performance

Saxophone in Progress: Diversifying Classical Music as Modern Musicians
Research mentor: Joe Lulloff

Third Prize Poster 

Ann Ketchum, second-year, Elementary Education

When Good Intentions Are Not Enough: A Look into Issues of Diversity in Rural Elementary Education Settings
Research mentor: Dr. Terah Chambers

Second Prize Poster 

Miquela Ochoa, forth-year, Hospitality Business

Why DEI is Critical to Rectifying the Labor Crisis
Research mentor: Dr. MiRan Kim

First Prize Poster 

Jerome Hamilton, Jr. (second-year, Political Science-Prelaw), Nel Robinson (second-year, African American & African Studies and Political Science), and Sharmila Suresh (third-year, Economics)

Television News and the (Mis)Representation of Cocaine and Opioid Users: A Systematic Study of NBC Nightly News
Research mentor: Dr. John Waller

Third Place Oral 

Jonah Cumings (second-year, Political Science-Prelaw) and Josie Danielkiewicz (second-year, Political Science-Prelaw)

Television News and the (Mis)Representation of Cocaine and Opioid Users: A Systematic Study of NBC Nightly News Reports
Research mentor: Dr. John Waller

Second Place Oral 

Destiny Kanning, second-year, Human Biology

Studying Negative Social Effects and Misconceptions of Cystic Fibrosis of Patients Aged 17-24, Preliminary Discussion for Pulmonary Organoid Development
Research mentors: Dr. Ryan Thomas, MD and Ashlee Price, RN

First Place Oral 

Layna Cho (fifth-year, Hospitality Business), Lauryn Davis (second-year, Linguistics), and Miquela Ochoa (fourth-year, Hospitality Business)

Exploring the Impact of K-Culture Experience on Cultural Diversity Understanding: Do Gender and Race/Ethnicity Matter?
Research mentors: Dr. MiRan Kim and Dr. Ok-sook Park
Read more about our previous award winners:
PRESENTED BY:
The Honors College
Undergraduate Research Office
Office for Institutional Diversity and Inclusion
College of Arts and Letters
James Madison College
College of Social Science