Honors Housing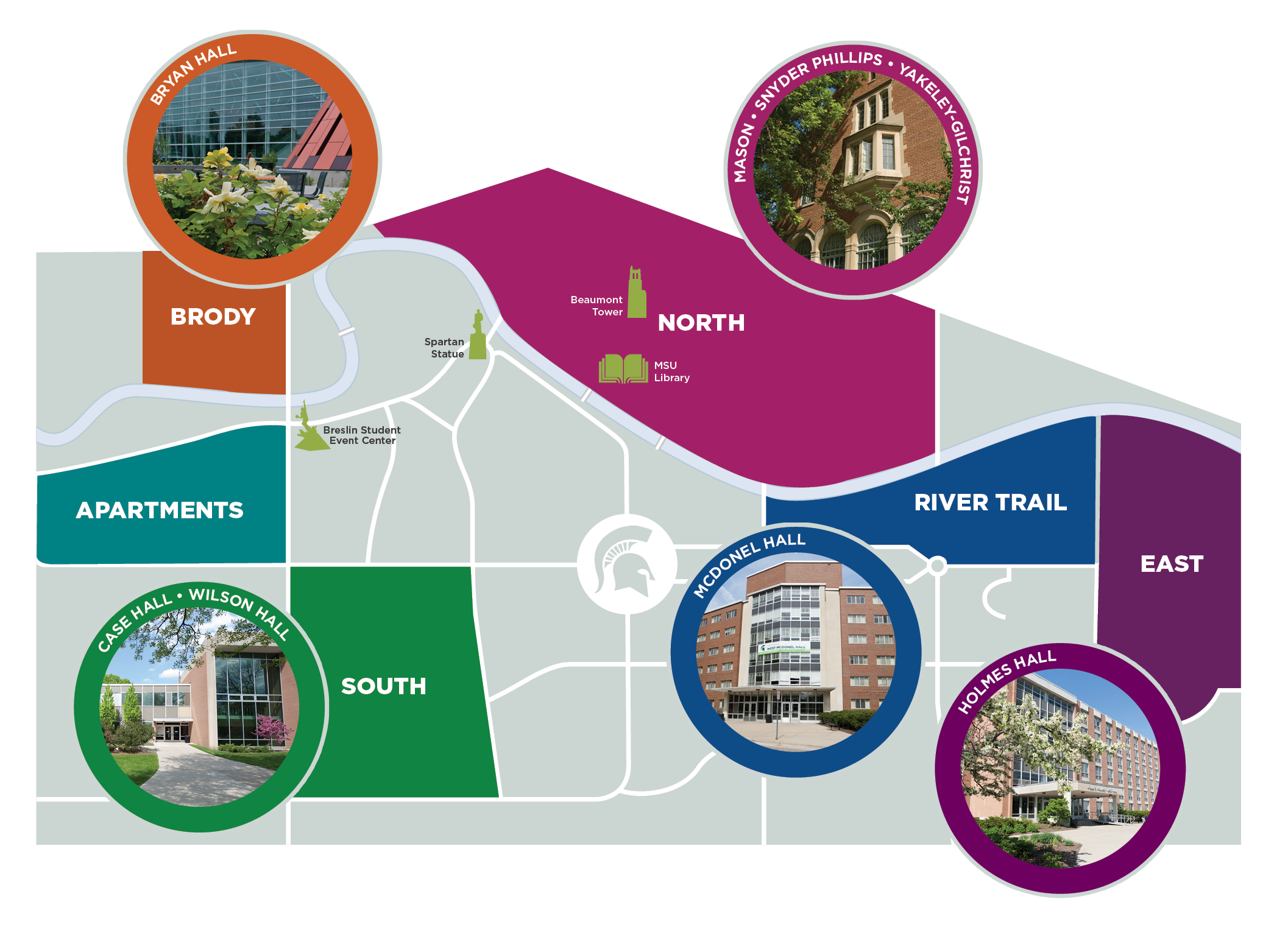 All Honors College students can choose to live on an Honors floor in one of eight residence halls across campus: Bryan, Case, Holmes, Mason, McDonel, Snyder-Phillips, Yakeley-Gilchrist, and Wilson. Each hall has one Honors floor or wing for women and one for men, with Holmes and Wilson offering additional spaces reserved for honors students. Honors Housing is optional and deciding not to live on the Honors floor will not have any impact on a student's Honors College membership.
Honors Housing at MSU allows members to form a distinct community that represents a wide range of academic interests and experiences. Honors floor students, with the help of their Resident Assistants, often organize intramural sports teams, community service, and special events and trips.
For more information about MSU's residence hall system, please visit http://www.liveon.msu.edu/.
Additional questions can be sent to honors@msu.edu