Twenty-two Michigan State University students participated in the first annual Diversity Research Showcase and three were selected as winners.
The Diversity Research Showcase provided students with the space to discuss their diversity research with peers, faculty, and staff in a supportive and constructive atmosphere. Topics spanned cultural, ethnic, functional, gender, international, LGBTQ+, political, and spiritual/religious diversity.
This opportunity was made possible by sponsorship from the Honors College and the Undergraduate Research Office, and by the work and support of members from the Honors College Inclusive Excellence Strategic Committee and the MSU Diversity Research Network.
The Diversity Research Showcase was held December 1 in the MSU Union MOSAIC Multicultural Unity Center.
The winners of the Diversity Research Showcase were: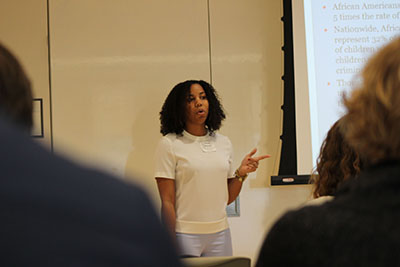 Tristyn Walton (First Place "African Americans and the Era of Mass Incarceration"). Walton is an Honors College senior majoring in public policy and interdisciplinary studies in the College of Social Science.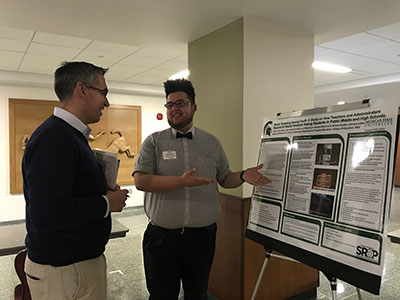 Victor Ruiz-Divas (Second Place "Racial Targeting Among Youth: A Study on How Teachers and Administrators Respond to Racial Tensions Among Students in Public Middle and High Schools"). Ruiz-Divas is a senior majoring in history in the College of Social Science.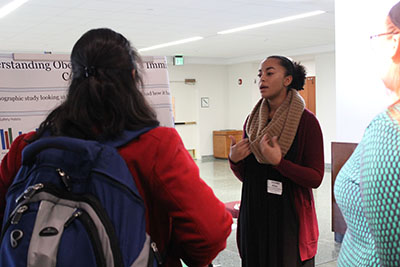 Claudia Allou (Third Place "Understanding Obesity in America's Immigrant Communities"). Allou is an Honors College sophomore majoring in comparative cultures and politics in James Madison College and human biology in the College of Natural Science.