ASP Summer ACE Program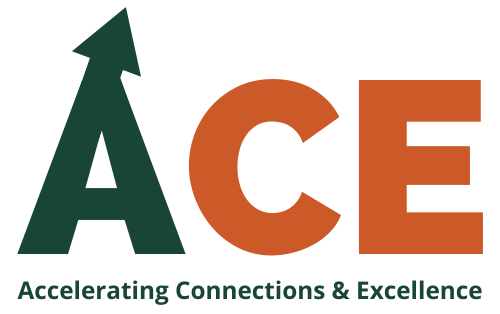 The Academic Scholars Program (ASP) at Michigan State University launched its inaugural summer bridge program in 2022. To learn more about past programs, visit the links below.
The Summer ACE Program – Accelerating Connections & Excellence is designed to welcome incoming Academic Scholars to MSU, support their academic and social transition to the university, and further introduce them to resources and opportunities available on and off campus.
Through the program, 60 incoming Scholars have the opportunity to:
Start building their Spartan network within and beyond the classroom
Begin working toward their ASP requirements by completing their first-year experience course and 1 of 2 Honors experiences
Take advantage of reduced tuition through the Spartan Early Start program
Live on campus for one week in July and begin settling into their new community
2024 dates are pending as of Fall 2023; tentatively July 1-August 15 with required in-person programming July 7-14 OR July 12-19.
2023 Program Information
Summer ACE participants are expected to engage in all parts of the program from July 5-August 18 as outlined below.

July 5-August 18 – hybrid synchronous course and weekly programming led by Undergraduate Learning Assistants

July 5-8 – virtual synchronous course sessions + weekly programming
July 9-13 – no course sessions
July 14-16 – in-person course sessions
July 18-August 18 – virtual synchronous course sessions + weekly programming

July 9-16 or July 14-21 – on-campus experience with ASP and OCAT**

**Participants will live on campus in a residence hall near ACE program activities; this is likely not the same as your assigned residence hall for the 2023-2024 academic year.

Students who applied before June 7 will participate in week one of MAGIC (July 9-16). Students who applied June 8 or later will participate in week two of MAGIC (July 14-21).
The Summer ACE Program is open to first-year members of the Academic Scholars Program whose first semester at MSU is Summer/Fall 2024. Applications will be due Friday, June 7 and spaces will be filled on a first come basis.
Summer ACE Program Application will be available during Spring 2024
2023 NOTES
All Summer ACE participants are expected to participate in week one or week two of the 2023 Maximizing Academic Growth in College (MAGIC) Program from July 9-14 or July 16-21. Interested participants should complete the MAGIC application as soon as possible.
There is a $50 participation fee for the 2023 MAGIC Program. If the participation fee poses a hardship, please email ocat@msu.edu to learn about the waiver process.
2024 program costs are pending. 
2023 Program Costs
$450 – Tuition for UGS 101H (discounted through the Spartan Early Start Program)
$0 – Textbooks (all materials will be accessible via D2L)
$110 – Participation fees (meals and lodging)

$50 paid as part of MAGIC application
$60 applied toward Fall semester bill for ACE participation
Tuition expenses and the ACE participation fee will be charged on the Fall semester bill. Upon completion of the MAGIC application, applicants will be directed to the online payment site to submit the MAGIC participation fee.
Scholarships are limited. All applicants will be considered for scholarship as funds allow and the first 40 applicants will receive a $200 scholarship with the possibility of additional consideration based on financial need. Please email ecrews@msu.edu if the cost presents a hardship.
2024 course information is pending.
2023 Course Information
UGS 201H: Michigan and the World
Summer Session 2 – July 5-August 18
Dynamic (online course with weekly afternoon/evening ULA meetings plus in-person week July 9-16)
Instructor: Dr. Delia Fernández-Jones
Requirement Fulfillment
UGS 201H is eligible to count toward:
ASP first-year experience requirement
1 Honors experience
1 Integrative Studies requirement (IAH 211+ or ISS 2XX)
Course Meeting Times
Weekly online sessions with an honors faculty member (Tuesdays from 2:30-4:00PM ET)
Weekly recitation sessions with Undergraduate Learning Assistants and MSU staff for 90 minutes (Wednesdays OR Thursdays between 5:30PM and 8:00PM ET)
All class sessions as posted are required to participate in ACE with limited exception.
Course Description
The mainstream narratives of Michigan and its history often obscure the narratives of some groups and favor those of others. However, Michiganders are not a homogenous group. Rather, a myriad of different histories and peoples coalesce right here in the Mitten. From the Anishinaabe who have lived on this land for centuries to the recent refugees who join us from around the world, in looking at the history of Michigan and those who currently inhabit it, we can see a global history. In this course, students will learn not only a brief overview of Michigan, but they will also engage with global phenomenon such as colonialism, imperialism, capitalism, and neoliberalism, which have all effected the movement of people from around the globe to the state of Michigan. In understanding what forces displaced people, what forces have brought people to the area over the past 200 years, and how people have made Michigan their home, we will see what Michiganders from all backgrounds have in common while also grappling with the power dynamics that lead to the erasure of some groups in the state's history. We will also research both contemporary and historical community organizations that helped migrants make Michigan home. To this end, students will also be engaging with public memory and public memorial through Michigan's Historical Marker Program. We will be looking at the state's historical markers on campus and around the state via the online database. We will come up with ways to incorporate diverse groups of Michiganders into the narrative of the state via mock historical marker applications that can make Michigan history more inclusive and representative of the peoples and phenomenon that have shaped our state.
Technology Requirements
Computer with reliable access to internet
MSU Net ID to gain access to MSU Libraries electronic databases
2024 guest information is pending.
2023 Guest Information
Students' parents and families are invited to participate in the on-campus experience on July 9 or July 16. Special support network programming will be offered by the Academic Scholars Program and other campus partners.
The Supporting Your Spartan session will take place from 1:30-2:30PM ET in 135 Brody on Sunday, July 9 and Sunday, July 16. The goal of this session is to equip ACE and MAGIC guests with resources and materials to best support their student throughout the academic year. Presenters will review:
– MSU academic calendar and important dates to remember (add/drop, FAFSA, scholarships, etc.)
– Imposter syndrome and mental health support for students
– Success resources to remind your student about (office hours, tutoring, help rooms, etc.)
– Finances as a college student
2023 program sponsored by: