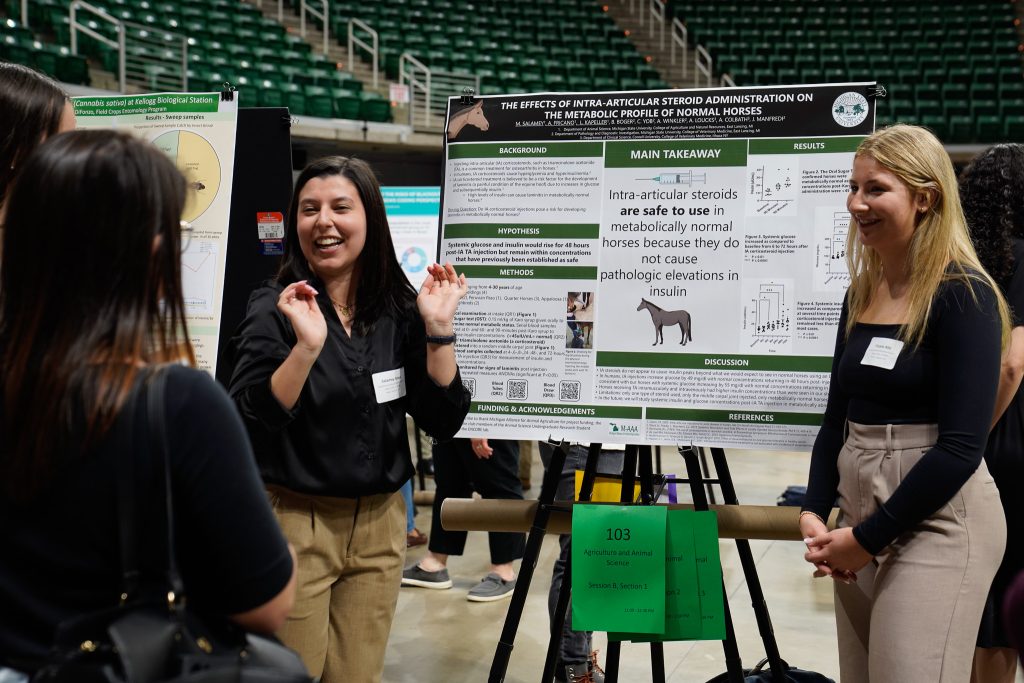 By Audrey Richardson
Hundreds of students gathered at Breslin Center for the 25th annual University Undergraduate Research and Arts Forum (UURAF) on April 14, 2023.
Many MSU Honors College participated in the event and presented their findings from this year's work with the University.
Biochemistry and Molecular Biology and Biotech second-year Megha Suresh gave an impressive explanation of how different lengths of the C-binding protein on a fly's wing can affect their processes. Her research hopes to eventually aid in targeting a genome mutant that is found in human cancers.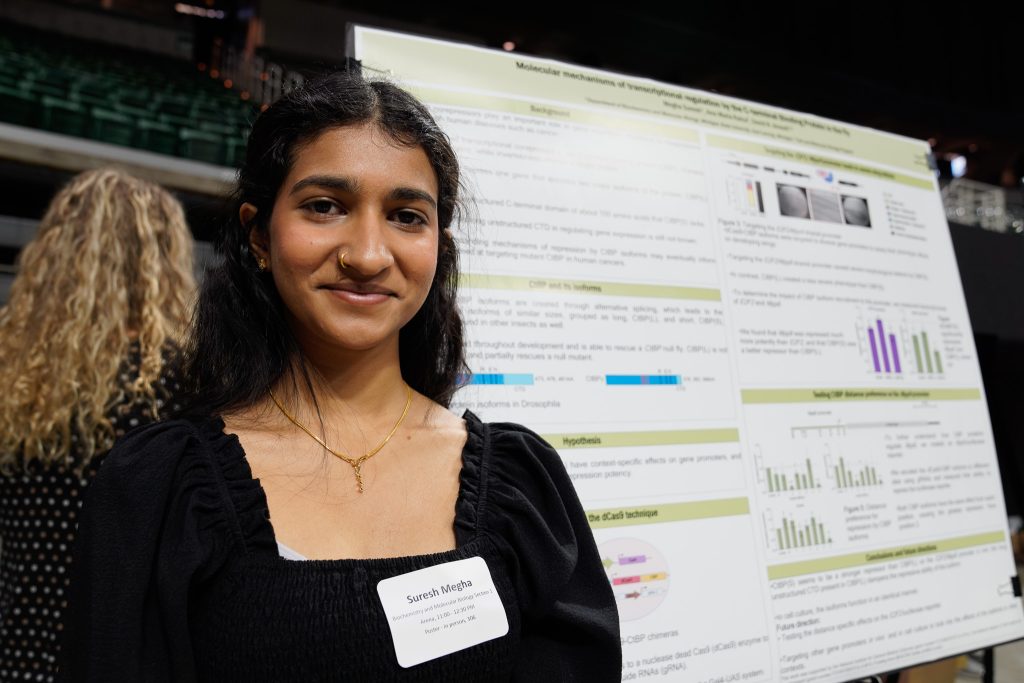 I just wanted to get into research because I want to go into pharmaceuticals," Suresh said. "And I love working with genes and gene regulation, so I just joined my freshman year."
Suresh said she's going to build from this research and test other aspects and forms of the protein in flies wings.
Nursing third-year Jenna O'Brien researched the impending problem of declining mental health in children. She looked at databases and studies to find that addressing mental health is crucial for children's overall health. O'Brien also found that socioeconomic status disproportionately affects children experiencing mental health issues.
O'Brien said she focused on pediatrics because she "feels like those issues are often overlooked and adults are the main focus of most mental health research that occurs."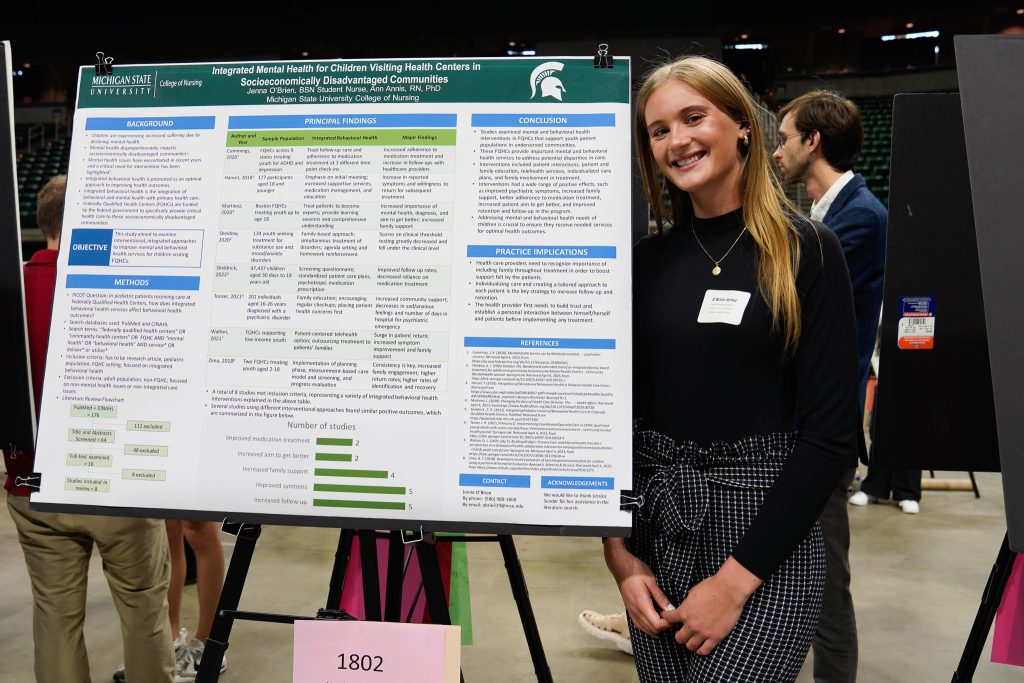 O'Brien said she thinks that the mental health crisis is becoming more prevalent and the age of those affected are significantly younger than most realize.
"This is a crisis that has been sweeping the nation and it's been greatly overlooked," she said.
Computer science and economics fourth-year Matthew DiRisio researched assortative matching in South America. Assortative matching is the idea that partners with similar genotypes match with each other. DiRisio categorized heterosexual couples by looking at the educational status of those couples and found varying results that he said were "somewhat inconclusive."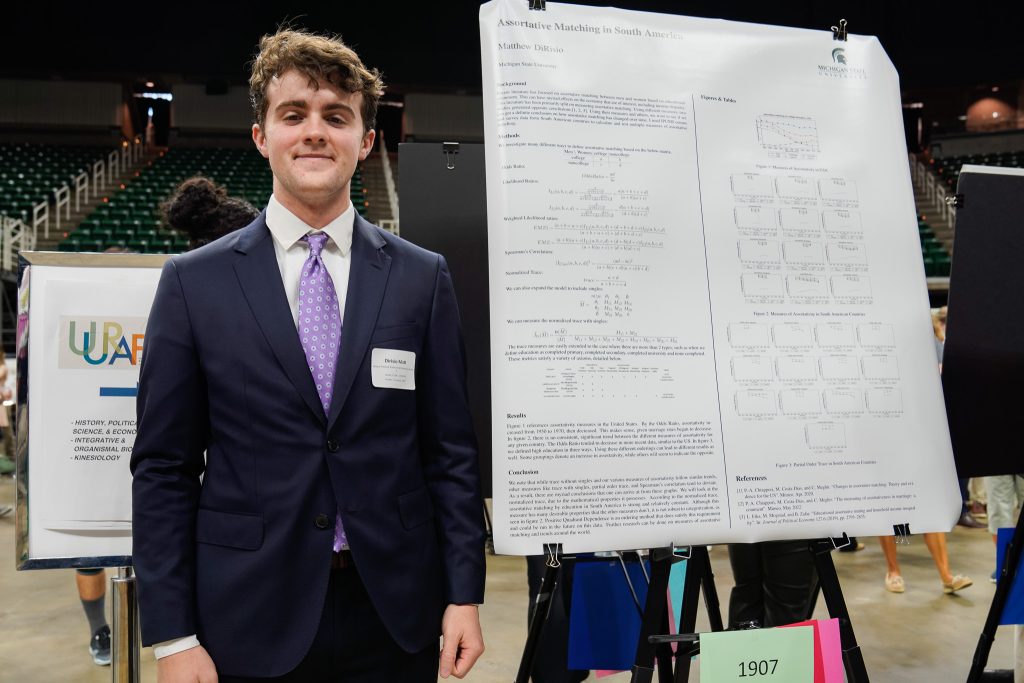 DiRisio is a dual major in computer science and economics and was able to combine his two areas of focus for this research.
"This project, in particular, I find exciting because it's kind of in the middle of the two fields," DiRisio said. "I can use my computer science skills and still incorporate some economic analysis."
Nursing second-year Blair Hayden and human biology third-year Brennan Spillane looked at how sodium has creeped-up in health issues in recent decades. Their researched assessed whether college students can predict how much sodium is in various food groups and items. It turns out they can't.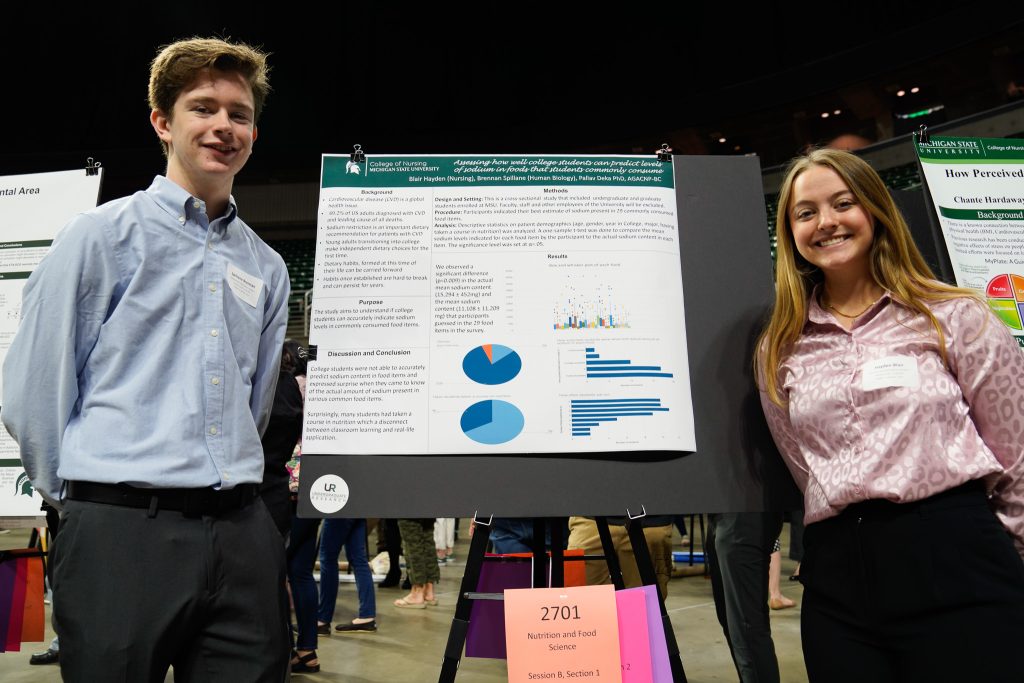 "We're hoping to get some more data and then we're going to start writing a publication and hopefully get it published in some kind of journal next year," Hayden said.
Human biology second-year Medha Manepalli and human biology second-year Ryan Hertz explored how children experience encouragement of physical activity from face-to-face interaction from parents and non-face-to-face interaction. Their research was inspired by high obesity rates in America and found the long-term effects of face-to-face interactions are more beneficial for nutrition and maintaining an active lifestyle.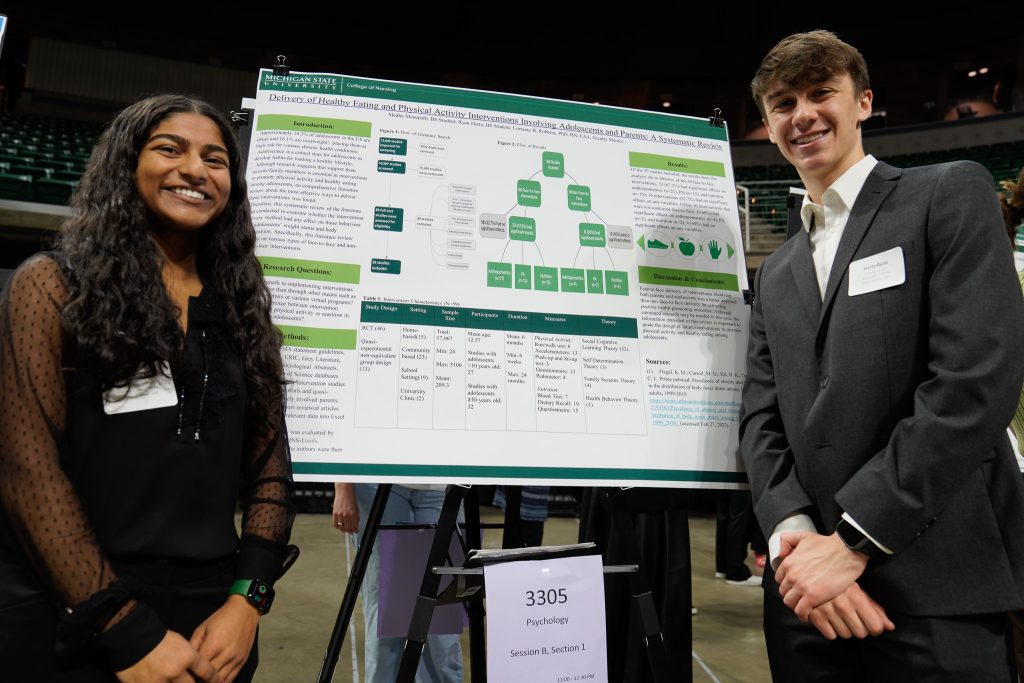 "We wanted to determine if there was a benefit to implementing interventions in person rather than through other means such as virtual programs or newsletter programs," Hertz said.
This research is impactful as we move into a more virtual dominated world.
"Analyzing the differences between face-to-face and non-face-to-face is especially prevalent in the post COVID-19 world," Hertz said. "The motivation to be in person has been significantly lower."
Manepelli and Hertz' research proves that being in person is worth it to promote more healthy habits in adolescents.
Nursing fourth-year Alaina Dykstra looked at how art can be used in treatment for depression. By analyzing studies and databases she found that patients using art to support their treatment is effective.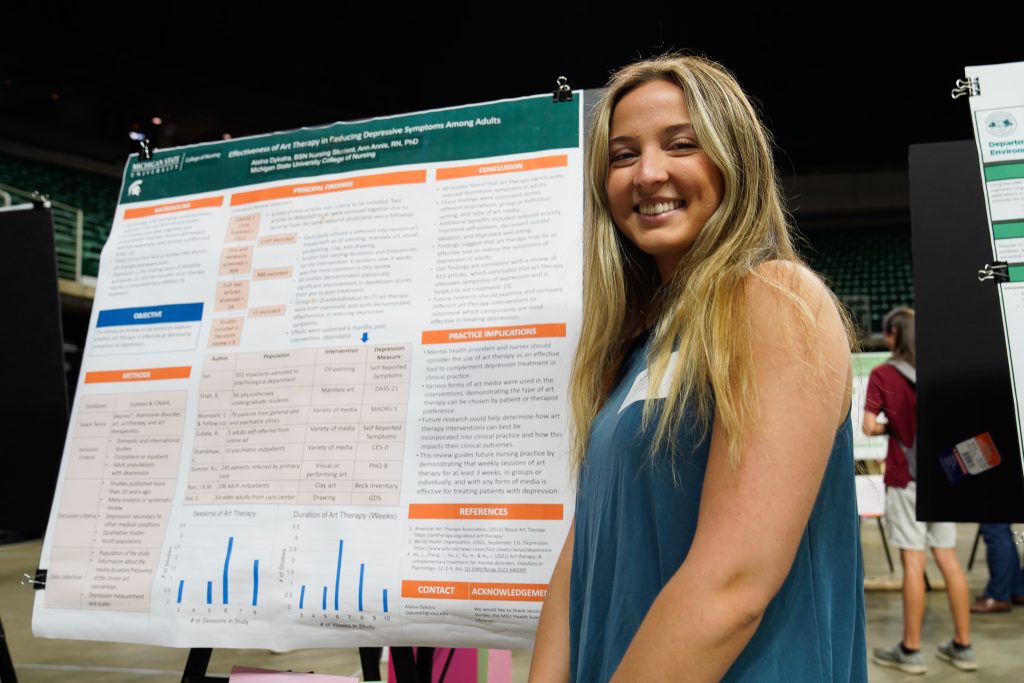 Being an artist herself, Dykstra has personally experienced the benefits of art therapy.
Dykstra works at a clinical at a psychiatric hospital and said she wanted to focus on merging medicine and medication with wholistic approaches for reducing symptoms of depression and anxiety.
"I really found a passion for art and wholistic approaches to those types of conditions (depression and anxiety)," Dykstra said.
These honors college students, along with many other have made inspiring contributions to their community and their work is a testament to the honors college initiative of going above and beyond during their college career.
The honors college looks forward to seeing what next year's participants bring to the community.