Testimonials
---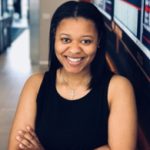 Name: Shayna Evans
Hometown: Southfield, MI
Major: Applied Engineering Sciences, Concentrations in Supply Chain Management and Business Law, Minor in Environmental and Sustainability Studies
Honors College Student Groups: Honors College First Generation and HC Inclusive Excellence Committee
Favorite things to do at MSU: I love attending MSU football games and events hosted by UAB.  As a Residential Assistant, I also enjoy connecting fellow Spartans to helpful resources and opportunities around campus.
My First Gen Experience: I had a unique experience as a first-generation college student. Prior to starting the fall semester, I was able to participate in a 7-week summer bridge program that connected me with students similar to myself in addition to providing me with the opportunity to take mock college courses to develop a good understanding of what college is really like. Through that experience, I was able to develop study habits and techniques that would aid in my success here at MSU, connect with a number of resources on campus, and understand the campus layout very well by the conclusion of the program for a smooth transition. During my first semester, however, I realized that I completed my FAFSA wrong initially, later I was able to work with the Office of Financial Aid to fix the issues discovered and prevent future issues for the following year. As a first-generation college student, it may seem intimidating when you are trying to find your place and friends at MSU, I learned that joining an organization or simply attending events, whether it's in regards to your major or a group in your residential hall, will expose you to students just like yourself that can provide you with advice and/or a sense of home in that space. Though I participated in the summer program, organizations, and developed study habits prior to my first semester, I still found it difficult at times to succeed. My biggest piece of advice through my first-generation experience is to continue to work hard even if things do not go as planned.
Feel free to contact me at: evanss11@msu.edu
---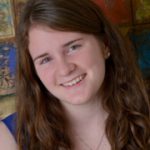 Name: Aryka Thomson
Hometown: Livonia, MI
Major: Mechanical Engineering, Minor in Energy
Honors College Student Groups: HC Dean's Advisory Council
Favorite things to do at MSU: I love attending football, basketball, and hockey games as a member of the Spartan Marching Band. It's so exciting to be involved in the hype and tradition of Michigan State and B1G sports.
My First Gen Experience: Because my parents didn't go to college, I felt that I was missing out on a lot of advice that my roommate and friends were getting from their parents. I ended up figuring out most things on my own. Paying for my first year was probably the biggest struggle because we didn't understand what was actually due when and where to apply for loans. Ultimately, a thorough look at MSU's website and a few calls to the Office of Financial Aid helped me out. In terms of finding my place at this huge university, I joined several clubs, some of them out of my comfort zone. They helped me decide how to narrow my degree to focus on my ideal career.
Feel free to contact me at: thomso69@msu.edu
---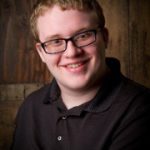 Name: Scott Haeck
Hometown: Eaton Rapids, MI
Year: Class of 2017
Major: Accounting
Favorite things about MSU: Academic classes (especially Socratic-method courses in the Social Sciences) and the trails along the Red Cedar in Autumn.
My First Gen Experience: For me, it was the bureaucratic aspects of the transition that were hardest. I had never had difficulty with academics, but I came with not enough funding, disability (Cerebral Palsy), and an accelerated schedule (Sophomore status from existing college credits). No one in my family knew how to handle any of it, and we were confused by the FAFSA and aid process. What I would recommend for any first generation student is to assemble a support network to make up for the one others already have. Find an older student in your dorm or major that can give you advice, and visit advisors (college-specific, HC, Financial, and anyone else you qualify for) early and often, even if you don't have to. If you find a person you like, stick with them; advisors that get to know your unique situations can answer questions you never thought to ask, and everything goes a lot smoother if you know who to turn to when you're in a bit over your head. My first semester was tough mostly because I didn't know it didn't have to be.
---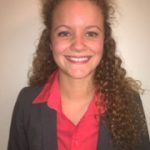 Name: Taylor Joseph
Hometown: Potterville, MI
Year: Class of 2017
Major: Mathematics
Honors College Student Groups: Honors College Service Club
Favorite Things to do at MSU: Getting ice cream from the dairy store is one of my favorite things to do at MSU (I have quite the sweet tooth). I also love taking walks through the Horticulture Gardens.
My First Gen Experience: As a first generation college student, navigating the world of financial aid was the biggest challenge for me. I had no knowledge of the financial aid process or terminology, and my parents were just as unfamiliar with the process. I thus relied heavily upon my high school guidance counselor for help, and I spent many hours scrolling through threads on college forums and scouring MSU's Office of Financial Aid website. Later on in my college experience, I missed out on the advice and connections many students get from their parents in regards to finding summer internships. Because my parents have always worked for the family business, they never had the experience of searching for and applying for internships. Luckily, by attending career fairs and making connections with some of my professors, I was able to find summer opportunities.
---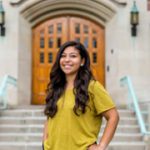 Name: Jessica Gonzalez
Hometown: Mission, Texas
Major: Elementary Education, Minor in TESOL
Favorite things to do at MSU: I love being an Intercultural Aide because it has allowed me to be a resource to students. I am able to lead engaging activities that bring individuals and groups of students from different backgrounds together to explore issues of academic transition and culture.
My First Gen Experience: In the beginning of the school year, as an out of state student, it was hard because I did not know what to expect because neither of my parents pursued a higher education. In addition, I had to understand early on that I would not be able to go home as often as other students would or have my parents visit because of their immigration status. I had to learn how to manage my time and most importantly I knew I would have to work my hardest in all my classes because my schooling experience did not prepare me for the amount of workload and rigor I was expected to perform as a freshman. Coming to MSU was a cultural shock because I grew up in a predominantly Hispanic community, but this change positively impacted me because I was interested in meeting people who were different from me. However, until today I still have my mentor Madeline Mavrogordato, who was my third grade teacher back in Texas who continues to guide me throughout my college experience. Without her help, I would not have known how to navigate through college successfully. I would have had a different experience if I did not have her. Although freshman year was challenging, I was able to be academically successful.
---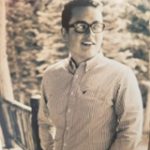 Name: Kyle Berray
Hometown: Casper, WY
Majors: Criminal Justice, Additional Major in Russian
Minors: Security Management, Spanish
Favorite things to do at MSU: I love watching Michigan State athletics, jogging on campus, and spending time outdoors.
My First Gen Experience: Being a first-generation college student, as well as an out-of-state student, was initially quite the challenge. Everything has been a learning process. After some time at MSU, I realized the importance of establishing a connection with my academic and career advisors. It is relatively easy to become stressed during your first year away from home. However, my family, friends, and peers have kept me motivated. If I could give a single piece of advice to other first-generation college students, it would be to not be afraid to ask questions. Doing so can lead to opportunities or relationships you never expected; maybe with a professor, a mentor, or simply someone who shares your major.
Feel free to contact me at: berrayky@msu.edu