Art Contest
Design Rules:
Students can enter any original work that falls into the following classifications:
Drawing
Painting (oil, acrylic, opaque watercolor)
Photography
Graphic design
The acceptable dimensions of the art work are 1×2 feet minimum and 3×4 feet maximum.
Submission Rules:
All entries must be submitted via email to mohamm61@msu.edu. Each student can submit up to 3 pieces of artwork but they must be submitted individually along with the following information:
Student name
MSU email address
Phone Number
Title of the piece
Attached image file of the artwork being submitted (JPEG or TIFF format)
The deadline to submit the entries is by 11:59 p.m. January 20.
Grand Prize $500
Second Prize $300
Third Prize $200
Competition Details:
The winning artworks will be selected by a committee of faculty, staff, and students in February and they will be displayed in Eustace-Cole Hall for two years beginning at the Art Contest Reception on March 13, 2019. Winning works will also be considered for the cover of the Red Cedar Undergraduate Research Journal (ReCUR).
---

In honor of our 60th Anniversary, the Honors College began a tradition of celebrating the visual artistic talents of Honors College students. Below are the winners of the 2019 competition.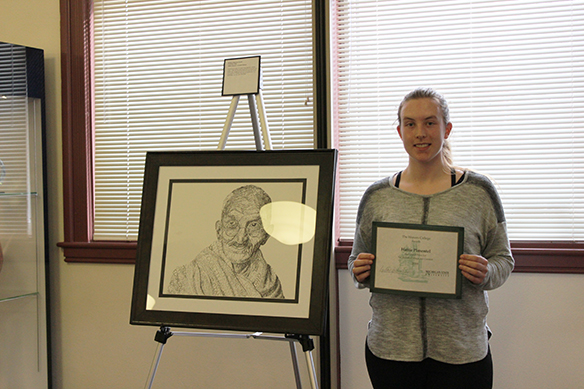 First Prize:
Hattie Pimentel
Computer Science
"Words of Mahatma Gandhi"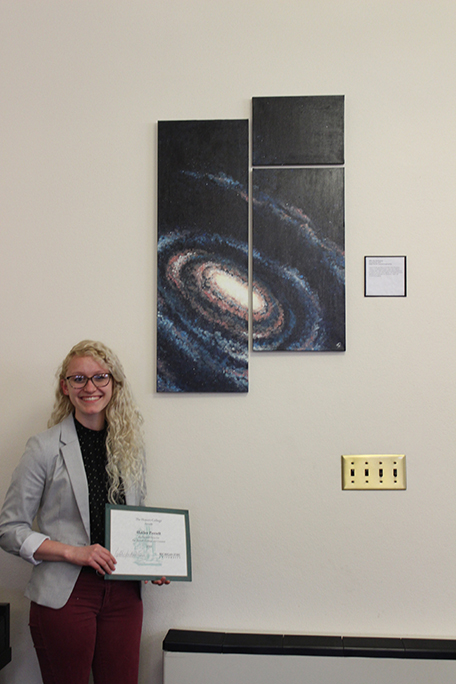 Second Prize:
Hailee Perrett
Chemical Engineering
"Milky Way Multicanvas"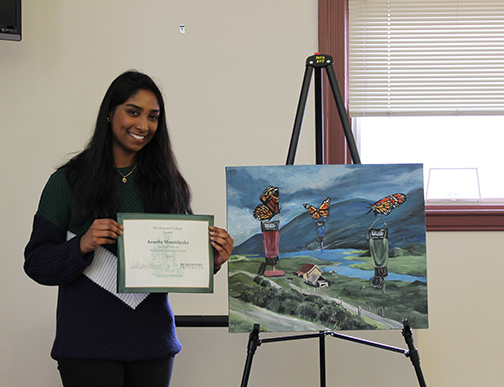 Third Prize:
Anusha Mamidipaka
Neuroscience
"The Butterfly Painting"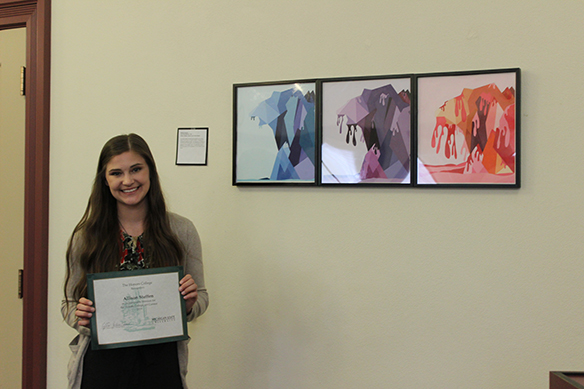 Honorable Mention:
Allison Steffen
Apparel and Textile Design
"Melting Glaciers"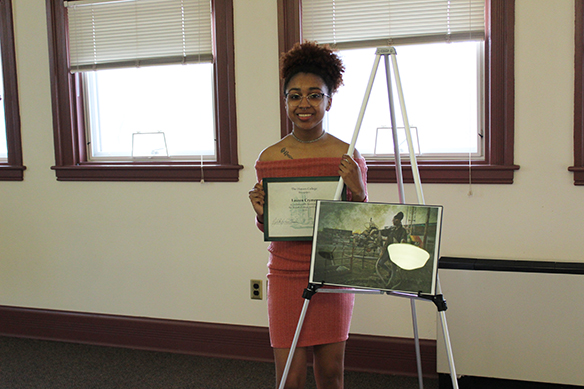 Honorable Mention:
Lauren Crymes
Journalism
"Synthetic Confidence"