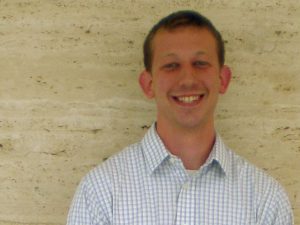 Roger Rama came to Michigan State University knowing he wanted to do something with business, but he wasn't exactly sure what.
Originally from Milwaukee, Wisconsin, Rama said he saw MSU as an opportunity to "branch out and do something a little bit different."
Because of his high ACT score, Rama was offered a Tuition Grant, giving him in-state tuition to MSU, along with a professorial assistantship (PA) through the Honors College.
The money and the flexibility of classes through the HC solidified MSU over Indiana University for Rama, but little did he know his experience with the PA program as a freshman would ultimately lead him to launch a career in finance.
During his freshman year, Rama was teamed up with Professor Elizabeth Booth, a finance professor and academic director of the Financial Markets Institute (FMI).
If you're not from an Ivy League school, it can be difficult to land a job on Wall Street, but the FMI is shifting that culture by creating networking opportunities for Spartans. As a research assistant, Rama was tasked with studying other faculty-run programs that were geared toward high-achieving students.
Looking at the programs at the University of Iowa, University of Wisconsin and University of Michigan, and comparing those and MSU's to the Ivy League was all part of Rama's research.
"Doing that as my PA project helped me to understand what the FMI did and figure out this is something I'd like to pursue," he said.
It took three attempts, but as the saying goes, the third time was the charm for Rama to be accepted into the FMI.
During the first three weeks of his sophomore year, Rama traveled to New York City to meet with some Spartan alumni working on Wall Street.
He began to see first-hand the career opportunities and diversity of paths he could take, including investment banking, research, sales, trading, and private equity.
"Over time, I started to realize the most helpful thing from FMI was establishing a tight-knit relationship with all the other students," he said.
During his three years at MSU, Rama also participated in Students Consulting for Non-Profit Organizations, the Student Investment Association and was a teaching assistant for Professor Booth's Finance 311 class.
After graduating in 2011 with a finance degree from the Eli Broad College of Business, Rama is now doing equity research for Robert W. Baird in Milwaukee.
Rama is responsible for providing analysis and insight on 20 industrial company stocks and equipping portfolio managers with the information they need to invest wisely.
"At such a young age I'm able to give advice," he said. "It's nice to be considered an expert in something."
Rama has also given back as an alumnus by talking to FMI participants and creating a pipeline from MSU to Baird through recruitment.
"FMI is full of really talented students; they just never looked at Baird as a possible destination," he said.