Fifteen extracurriculars, five internships, two awards and four years later, Simone Nagi graduated from Eli Broad College of Business with high honors, a bachelor's degree in supply chain management and a minor in entrepreneurship and innovation.
Ever since her first job at Michigan State University, Nagi knew she wanted to mentor her peers in some way. Throughout her time as a student, she was able to accomplish this and so much more.
Nagi served as a mentor for the Honors College Mentorship Program and was part of the Honors Dean's Advisory Council.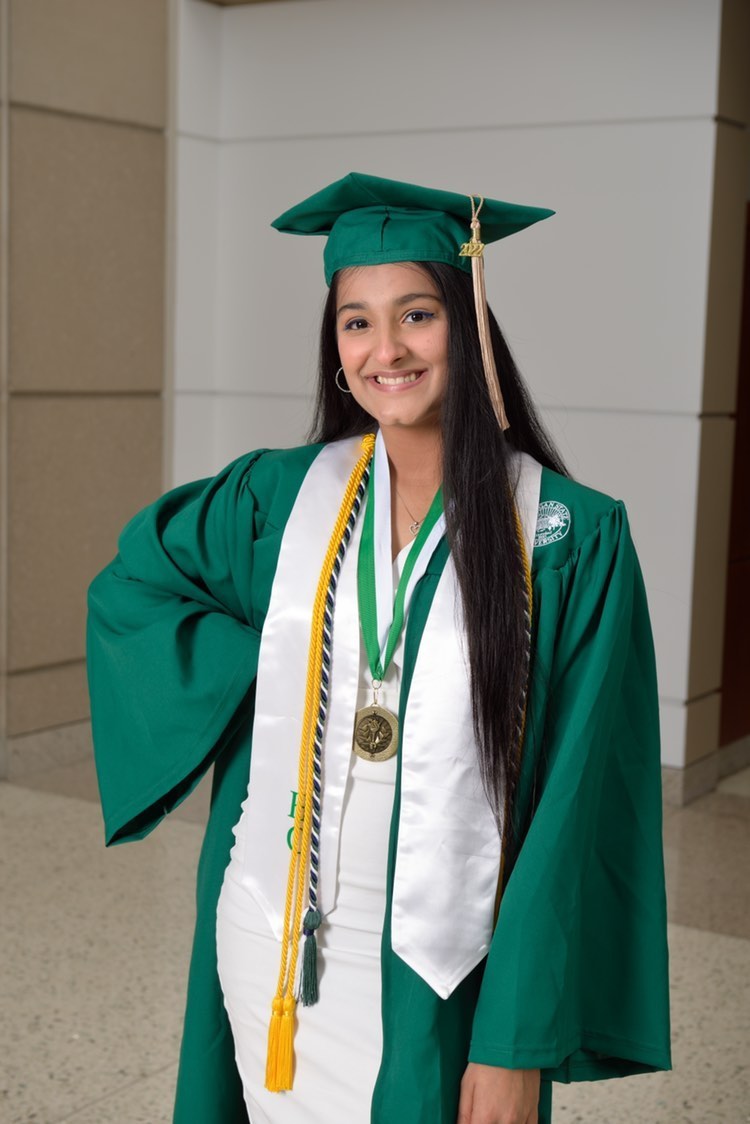 "Coming in as an international student and just bringing that voice in and being a face and role model for others was really amazing," Nagi said. "Any way I could help any person, I was always ready."
Nagi also held positions as a tutor, resident assistant, teaching assistant, campus ambassador, marketing chair and e-board member for various organizations and extracurriculars.
She interned for Schlumberger, ZO Digital Consulting, KPMG, BP, Kohler Co. and Goldman Sachs — all before graduating in May.
Nagi hopes to inspire international students to push through, especially during the tough times.
"Even if the start is a bit rocky, eventually, it will all work out," she added.
College life was very intimidating at first, Nagi explained. "I had no idea what a GPA or syllabus was… I had no idea what doing laundry was like, and sometimes it felt like I didn't know anything at all," Nagi said. "I feel like this is the story for every freshman, but for international students even more so."
In July, Nagi joined Apple as a procurement analyst in Austin, Texas. Here, she will help ensure operations run efficiently throughout the entire supply chain. For example, making sure products make it to the customer at the right time is a top priority.
She also received full-time offers from Goldman Sachs, Kohler and JP Morgan before deciding on Apple.
"Getting an offer from Apple was a dream come true and I'm proud to be working at one of the world's most valueable companies," she said.