Congratulations to the five Honors College students on this year's MSU Homecoming Court. These individuals are champions of the Spartan community and have shown an unwavering passion for improving the world around them.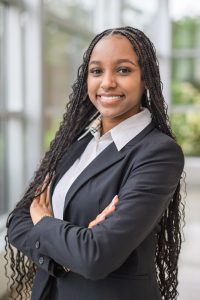 Kelsey Abner
"Be curious, be resilient, be respectful, be Spartan strong."
Kelsey is a senior from Farmington Hills, Michigan. She is majoring in Supply Chain Management at the Broad College of Business and minoring in Global Public Health and Epidemiology. Kelsey has a lasting commitment to uplifting her community and ensuring all feel welcome at MSU. She is also passionate about diversity, equity, and inclusion initiatives, and aims to help all students feel represented and heard on campus—especially marginalized communities and people of color.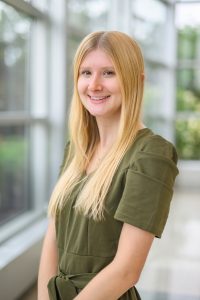 Lily Florian
"Take advantage of the various opportunities presented to you! Every opportunity, big or small, has the potential to bring something new into your life."
Lily is a senior from Stevensville, Michigan studying Psychology through the College of Social Science. Her minors are Youth and Society and Educational Studies through the College of Education. Lily has a strong passion for human rights and mental health advocacy. She aims to ensure all Spartans feel welcome and supported on campus.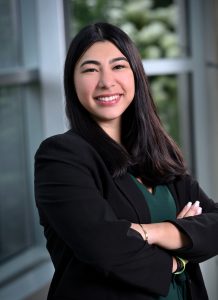 Emily Hoyumpa
"Being a Spartan means something different to all of us. Whether it means screaming in the student section at sporting events, studying abroad, having the opportunity to do life-changing research, or joining an extracurricular, no one has the exact same Spartan experience. Yet, through all of these adventures, we're connecting with one another to strengthen the Spartan Community."
Emily is a senior from Shelby Township, Michigan, with a major in Social Relations and Policy at James Madison College. She also has minors in French and Asian-Pacific American Studies. Emily is the 2023 ASMSU and student body president. She is passionate about issues relating to DEI, sustainability, foreign languages, and cultures.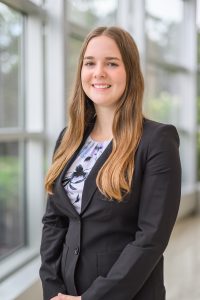 Nikita Nel
"As a Spartan, there are endless possibilities at your fingertips! Don't be afraid to step outside your comfort zone to seek new experiences. Whether you join a club, attend a community event or try talking to a new classmate, you'll always find someone wanting to support your educational journey!"
Nikita, a senior from Toledo, Ohio, is majoring in Biochemistry and Molecular Biology/Biotechnology at Lyman Briggs College. As a first-generation immigrant, Nikita found a deep interest in exploring the impact of culture on health and is involved in research on this topic. She cherishes her time as a Spartan and is grateful to the MSU community for their unwavering support.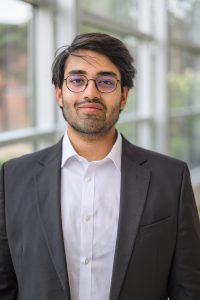 Rochisshil Varma
"To my fellow Spartans, I want you all to know that together we can create a truly inclusive and supportive environment where every student feels valued and heard. Let's support one another, amplify each other's voices and work towards building a future where all Spartans can thrive." 
Rochisshil is a senior from Kolkata, India. He is majoring in Applied Engineering Sciences with a concentration in Supply Chain, and minoring in both Business and Entrepreneurship & Innovation. He is committed to ensuring all international students feel supported on campus throughout their time here.